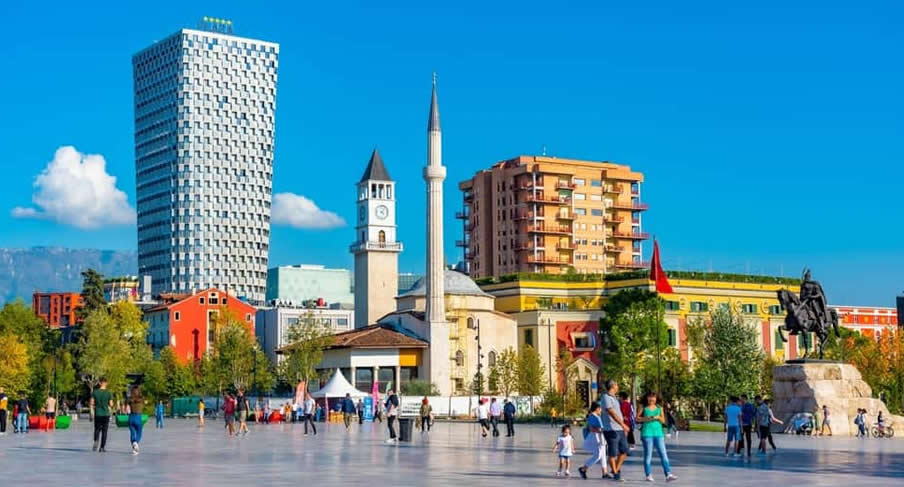 TIA
Welcome to
Tirana Airport
See Our Fleet
NÜ Car Rentals Tirana Airport
Next time you're in Columbia, go with NÜ Car Rentals. Car rental in Tirana is easy, cheap, and hassle free with NÜ Car Rentals. Our Tirana Airport rental car will get you to the many historical places, restaurants, bars and cultural attractions that Albania has to offer.
Tirana, the capital of Albania, is known for its colorful Ottoman-, Fascist- and Soviet-era architecture. Pastel buildings surround the city's focal point, Skanderbeg Square, which is named for its equestrian statue of a national hero. On the square's north end is the modernist National History Museum, covering prehistoric times through Communist rule and the anti-Communist uprisings of the 1990s.
With a hassle free rental car from NÜ Car Rentals, car rental in Albania is easy. Experience all this beautiful country has to offer with a great deal on a Tirana Aiport car rental. Check our rates and get an NÜ Car Rental in Tirana, Albania.
Working Hours
M-F 8:30 AM TO 11:00 PM,SAT 8:30 AM TO 11:00 PM,SUN 8:30 AM TO 11:00 PM
Address
RRUGA NENE TEREZA, RINAS
Phone
355 692 382883
RESERVATIONS & CUSTOMER SERVICE
EMAIL
RESERVATIONS@NUCARRENTALS.COM
TOLL FREE (US & CANADA)
877.535.7117
INTERNATIONAL
+1.210.201.0280
ARRIVAL & ROADSIDE ASSISTANCE CONTACT
355 692 382883