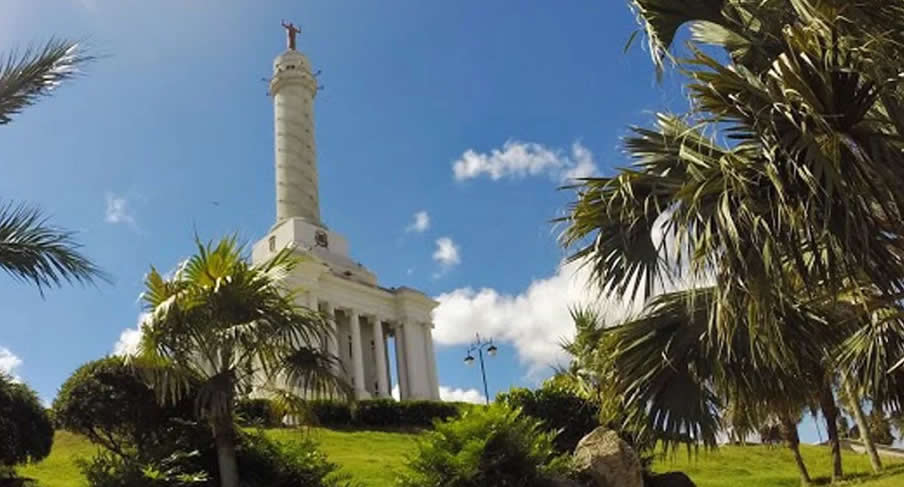 STI
Welcome to
Santiago (STI)
See Our Fleet
NÜ Car Rentals Dominican Republic - Santiago Airport
Next time you're in Dominican Republic, go with NÜ Car Rentals. Car rental in Dominican Republic is easy, cheap, and hassle free with NÜ Car Rentals. Our Santiago Cibao Airport rental car will get you to the many beaches, restaurants, bars, and cultural attractions that Dominican Republic has to offer.
The modern, cosmopolitan city of Santiago de los Caballeros, or First Santiago de America as its native nickname goes, is located far from crowded touristy spots yet checks off all the requirements of an amazing holiday destination. Now, isn't that ideal? With a history that dates back to 1495, the second largest Dominican city holds a strangely alluring charm, with its historical landmarks, excellent food scene, lofty mountain ranges, beautiful parks, an innate craze for baseball, and, of course, the prominent industries of coffee, rum, and tobacco.
NÜ Car Rentals has the perfect cars for you. Check out our discount rates today and save! NÜ Car Rentals has great rates, exclusive discounts, and the cheapest deals to fit any budget.
Drive your Santiago rental car along 250 miles (402 km) of the world's top beaches, magnificent resorts and hotels, and a variety of sports, recreation and entertainment options.
Next time you're visiting Dominican Republic, take NÜ Car Rentals for a ride, for the perfect rental car.
Working Hours
M-F 12:00 AM TO 11:59 PM,SAT 12:00 AM TO 11:59 PM,SUN 12:00 AM TO 11:59 PM
Address
SANTIAGO CIBAO INTL AIRPORT, SANTIAGO
Phone
809-710-1441
RESERVATIONS & CUSTOMER SERVICE
EMAIL
RESERVATIONS@NUCARRENTALS.COM
TOLL FREE (US & CANADA)
877.535.7117
INTERNATIONAL
+1.210.201.0280
ARRIVAL & ROADSIDE ASSISTANCE CONTACT
809-710-1441