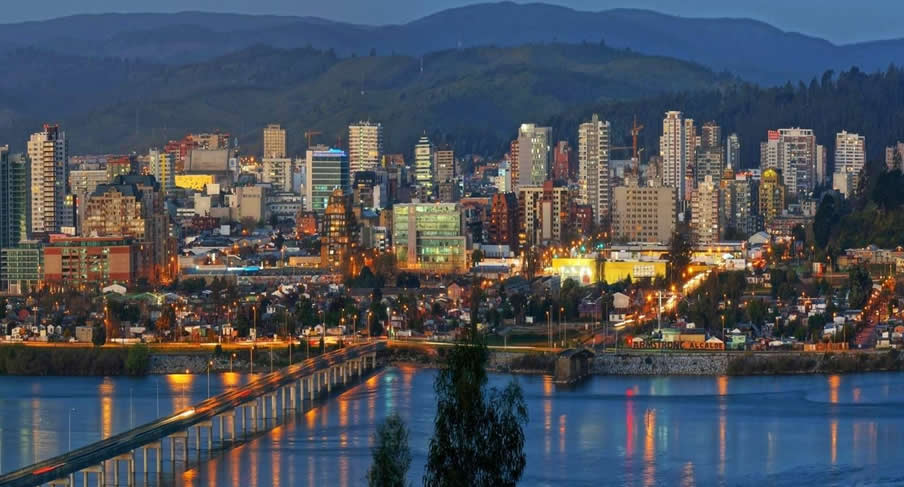 CCP
Welcome to
Concepcion Airport (CCP)
See Our Fleet
NÜ Car Rentals Chile - CONCEPCION
Finding quality rental cars in Chile is easy with NÜ Car Rentals. With its geysers, mountains, beaches, forests and volcanoes, Chile is an adventurer's paradise, and a Concepcion Chile car rental is waiting to take you to it all.
NÜ Car Rentals is your Chile car rental company. NÜ Car Rentals has great rates, exclusive discounts, and the cheapest deals to fit any budget. Join the adventure today in South America, with NÜ Car Rentals cheap rates!
Concepción is an important and hardworking port city that is best known for its universities and music scene (many of Chile's best rock acts got their start here). There are a few plazas and museums worth checking out, and Spanish-speakers will be rewarded with an energetic and youthful arts, music and culture scene. The city sits on the northern bank of the Río Biobío, Chile's only significant navigable waterway, about 10km from the river's mouth.
NÜ Car Rentals has locations in CONCEPCION, PUERTO MONTT, SAN ANTONIO, SANTIAGO, TALCA, TEMUCO, VALPARAISO, and VINA DEL MAR.
Working Hours
M-F 9:00 AM TO 7:00 PM,SAT 9:00 AM TO 7:00 PM,SUN 9:00 AM TO 7:00 PM
Address
CONCEPCION CARRIEL SUR AIRPORT, CONCEPCION
Phone
56 (41) 2732010
RESERVATIONS & CUSTOMER SERVICE
EMAIL
RESERVATIONS@NUCARRENTALS.COM
TOLL FREE (US & CANADA)
877.535.7117
INTERNATIONAL
+1.210.201.0280
ARRIVAL & ROADSIDE ASSISTANCE CONTACT
56 (41) 2732010