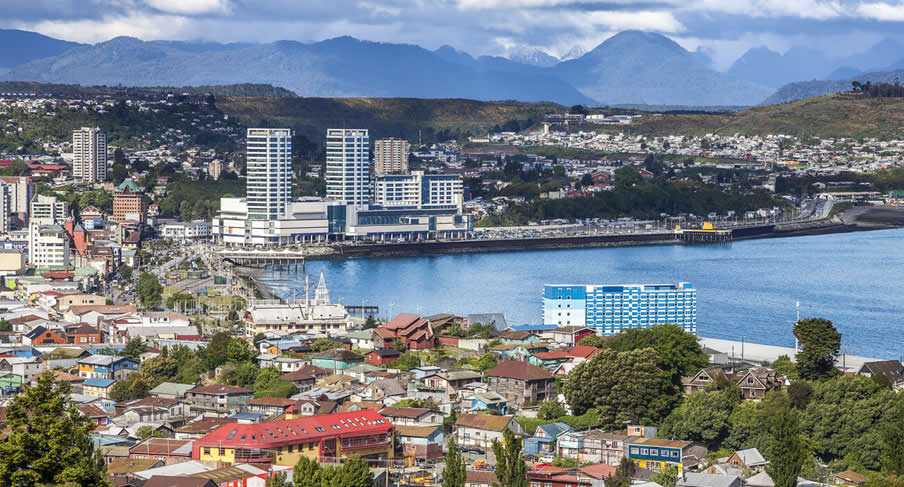 PMC
Welcome to
Puerto Montt Airport (PMC)
See Our Fleet
NÜ Car Rentals Chile - Puerto Montt
Finding quality rental cars in Chile is easy with NÜ Car Rentals. With its geysers, mountains, beaches, forests and volcanoes, Chile is an adventurer's paradise, and a Puerto Montt Chile car rental is waiting to take you to it all.
NÜ Car Rentals is your Chile car rental company. NÜ Car Rentals has great rates, exclusive discounts, and the cheapest deals to fit any budget. Join the adventure today in South America, with NÜ Car Rentals cheap rates!
Puerto Montt is a port city in southern Chile's Lake District, known as a gateway to the Andes mountains and the Patagonian fjords. The city's neoclassical cathedral, built from wood in the 19th century, overlooks Plaza de Armas square. Nearby, Casa del Arte Diego Rivera displays contemporary works by local and national artists. Just outside the city lie Caleta de Angelmó Market and Calbuco, an active volcano.
NÜ Car Rentals has locations in CONCEPCION, PUERTO MONTT, SAN ANTONIO, SANTIAGO, TALCA, TEMUCO, VALPARAISO, and VINA DEL MAR.
Working Hours
M-F 8:00 AM TO 7:30 PM,SAT 8:00 AM TO 7:30 PM,SUN 8:00 AM TO 7:30 PM
Address
PUERTO MONTT EL TEPUAL AIRPORT, PUERTO MONTT
Phone
56 65 2430510
RESERVATIONS & CUSTOMER SERVICE
EMAIL
RESERVATIONS@NUCARRENTALS.COM
TOLL FREE (US & CANADA)
877.535.7117
INTERNATIONAL
+1.210.201.0280
ARRIVAL & ROADSIDE ASSISTANCE CONTACT
56 65 2430510