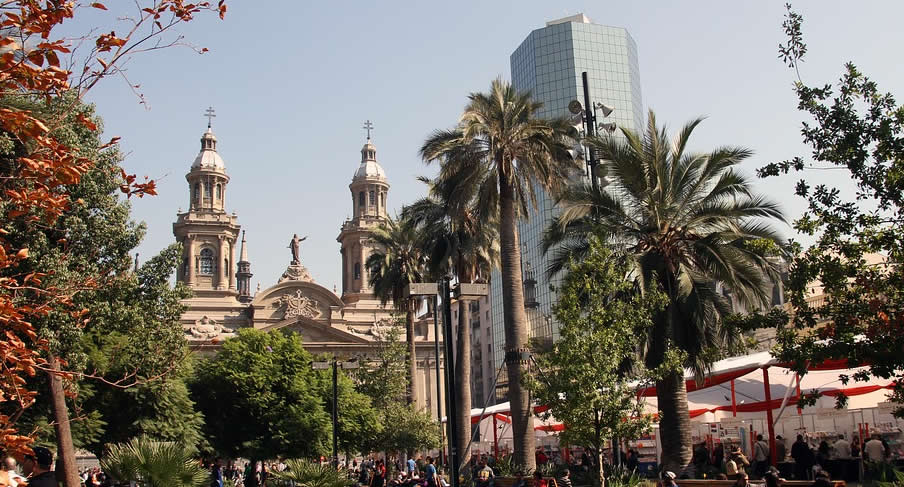 SCLC01
Welcome to
Santiago City
See Our Fleet
NÜ Car Rentals Chile - Santiago City Center
Finding quality rental cars in Chile is easy with NÜ Car Rentals. With its geysers, mountains, beaches, forests and volcanoes, Chile is an adventurer's paradise, and a Santiago Chile car rental is waiting to take you to it all.
NÜ Car Rentals is your Chile car rental company. NÜ Car Rentals has great rates, exclusive discounts, and the cheapest deals to fit any budget. Join the adventure today in South America, with NÜ Car Rentals cheap rates!
The city's downtown offers a variety of places to eat. Elegant restaurants welcome customers walking along the streets. However, if you are looking to recharge your batteries, don't miss out on the famous "picadas" (small food joints), where food is plentiful. Walk around its streets to find old buildings like the Santiago City Hall, the Cathedral, the National History Musem, the Court Houses, and many others. Or just sit down and take in the busy life of the city on the classic Paseo Ahumada.
NÜ Car Rentals has locations in CONCEPCION, PUERTO MONTT, SAN ANTONIO, SANTIAGO, TALCA, TEMUCO, VALPARAISO, and VINA DEL MAR.
Working Hours
M-F 9:00 AM TO 6:00 PM,SAT 10:00 AM TO 1:00 PM,SUN CLOSED
Address
AV. AM��RICO VESPUCIO 981, SANTIAGO
Phone
56 22 581 9259 X3
RESERVATIONS & CUSTOMER SERVICE
EMAIL
RESERVATIONS@NUCARRENTALS.COM
TOLL FREE (US & CANADA)
877.535.7117
INTERNATIONAL
+1.210.201.0280
ARRIVAL & ROADSIDE ASSISTANCE CONTACT
56 22 581 9259 X3