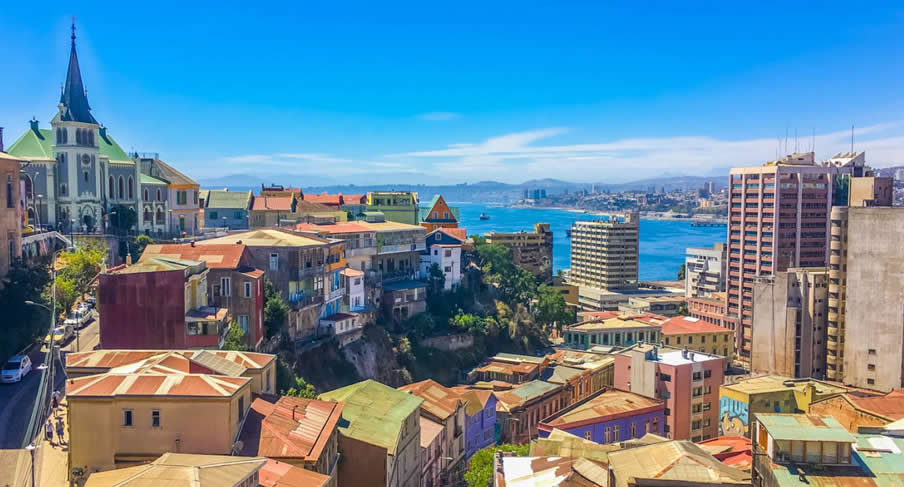 VAP
Welcome to
Valparaiso Airport (VAP)
NÜ Car Rentals Chile - VALPARAISO
Finding quality rental cars in Chile is easy with NÜ Car Rentals. With its geysers, mountains, beaches, forests and volcanoes, Chile is an adventurer's paradise, and a Valparaiso Chile car rental is waiting to take you to it all.
NÜ Car Rentals is your Chile car rental company. NÜ Car Rentals has great rates, exclusive discounts, and the cheapest deals to fit any budget. Join the adventure today in South America, with NÜ Car Rentals cheap rates!
Valparaíso is a port city on Chile's coast. It's known for its steep funiculars and colorful, clifftop homes. La Sebastiana, the quirky former residence of Chilean poet Pablo Neruda, is now a museum with far-reaching Pacific views. During the 19th century, an influx of European immigrants left their mark on the city's architecture and cultural institutions, many of which congregate around downtown's Plaza Sotomayor.
NÜ Car Rentals has locations in CONCEPCION, PUERTO MONTT, SAN ANTONIO, SANTIAGO, TALCA, TEMUCO, VALPARAISO, and VINA DEL MAR.
Working Hours
M-F 9:00 AM TO 7:00 PM,SAT 10:00 AM TO 1:00 PM,SUN CLOSED
Address
VICTORIA 2675, VALPARAISO
Phone
56 32 2352365
RESERVATIONS & CUSTOMER SERVICE
TOLL FREE (US & CANADA)
877.535.7117
INTERNATIONAL
+1.210.201.0280
ARRIVAL & ROADSIDE ASSISTANCE CONTACT
56 32 2352365