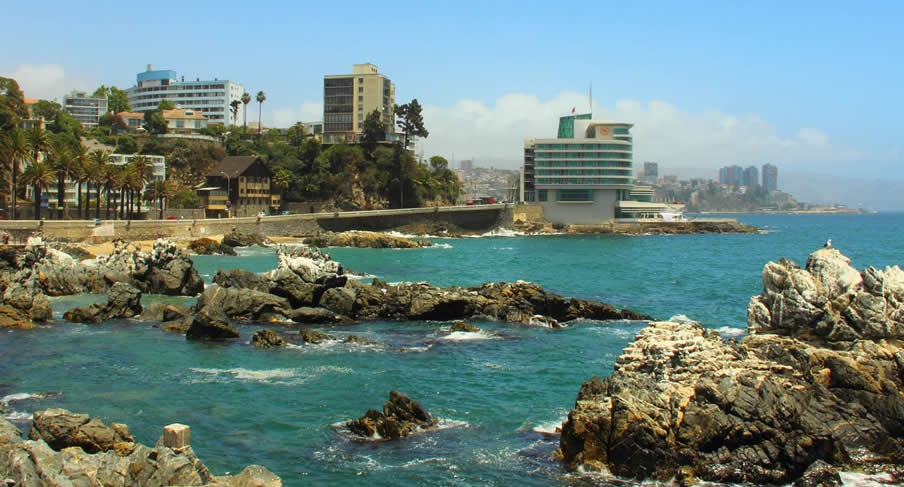 KNA
Welcome to
Vina Del Mar Airport (KNA)
See Our Fleet
NÜ Car Rentals Chile - Vina Del Mar Airport
Finding quality rental cars in Chile is easy with NÜ Car Rentals. With its geysers, mountains, beaches, forests and volcanoes, Chile is an adventurer's paradise, and a Vina Del Mar Chile car rental is waiting to take you to it all.
NÜ Car Rentals is your Chile car rental company. NÜ Car Rentals has great rates, exclusive discounts, and the cheapest deals to fit any budget. Join the adventure today in South America, with NÜ Car Rentals cheap rates!
Viña del Mar is a coastal resort city northwest of Santiago, Chile. It's known for its gardens, beaches and high-rise buildings. Quinta Vergara Park is home to the Quinta Vergara Amphitheater, the early-20th-century Vergara Palace and the Artequin Museum, which displays copies of major artworks. The Museum of Archaeology and History Francisco Fonck features stone moai sculptures from Easter Island and shrunken heads.
NÜ Car Rentals has locations in CONCEPCION, PUERTO MONTT, SAN ANTONIO, SANTIAGO, TALCA, TEMUCO, VALPARAISO, and VINA DEL MAR.
Working Hours
M-F 8:30 AM TO 6:00 PM,SAT 10:00 AM TO 1:00 PM,SUN CLOSED
Address
LIMACHE 3865 , EL SALTO, VINA DEL MAR
Phone
56 32 3140350
RESERVATIONS & CUSTOMER SERVICE
EMAIL
RESERVATIONS@NUCARRENTALS.COM
TOLL FREE (US & CANADA)
877.535.7117
INTERNATIONAL
+1.210.201.0280
ARRIVAL & ROADSIDE ASSISTANCE CONTACT
56 32 3140350