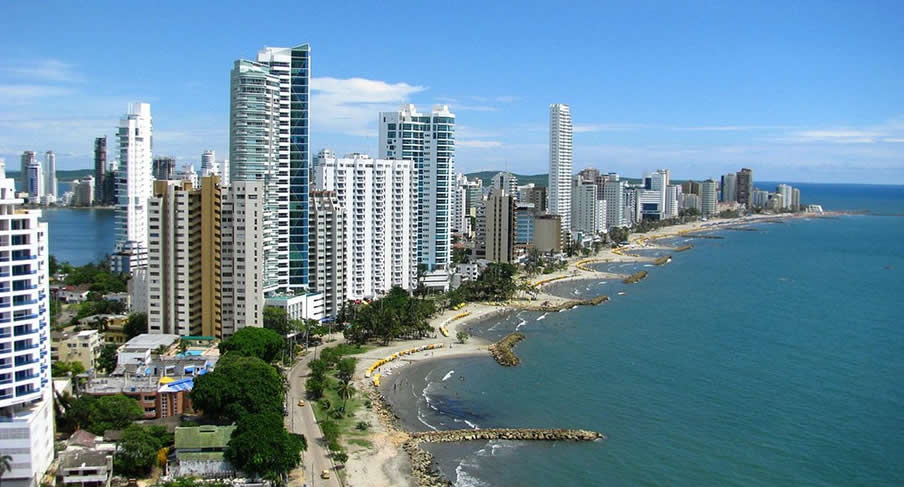 CTGO01
Welcome to
Cartagena Airport
See Our Fleet
NÜ Car Rentals Cartagena Airport
Next time you're in Columbia, go with NÜ Car Rentals. Car rental in Cartagena is easy, cheap, and hassle free with NÜ Car Rentals. Our Cartagena Airport rental car will get you to the many places, restaurants, bars, beaches and cultural attractions that Mexico has to offer.
Cartagena is a port city on Colombia's Caribbean coast. By the sea is the walled Old Town, founded in the 16th century, with squares, cobblestone streets and colorful colonial buildings. With a tropical climate, the city is also a popular beach destination. Reachable by boat are Isla de Barú, with white-sand beaches and palm trees, and the Islas del Rosario, known for their coral reefs.
With a hassle free rental car from NÜ Car Rentals, car rental in Columbia is easy. Experience all this beautiful country has to offer with a great deal on a Cartagena Aiport car rental. Check our rates and get an NÜ Car Rental in Cartagena, Columbia.
Working Hours
M-F 7:00 AM TO 7:00 PM,SAT 7:00 AM TO 7:00 PM,SUN 8:00 AM TO 6:00 PM
Address
CARTAGENA DE INDIAS AP, CARTAGENA
Phone
57 605 693 6323
RESERVATIONS & CUSTOMER SERVICE
EMAIL
RESERVATIONS@NUCARRENTALS.COM
TOLL FREE (US & CANADA)
877.535.7117
INTERNATIONAL
+1.210.201.0280
ARRIVAL & ROADSIDE ASSISTANCE CONTACT
57 605 693 6323