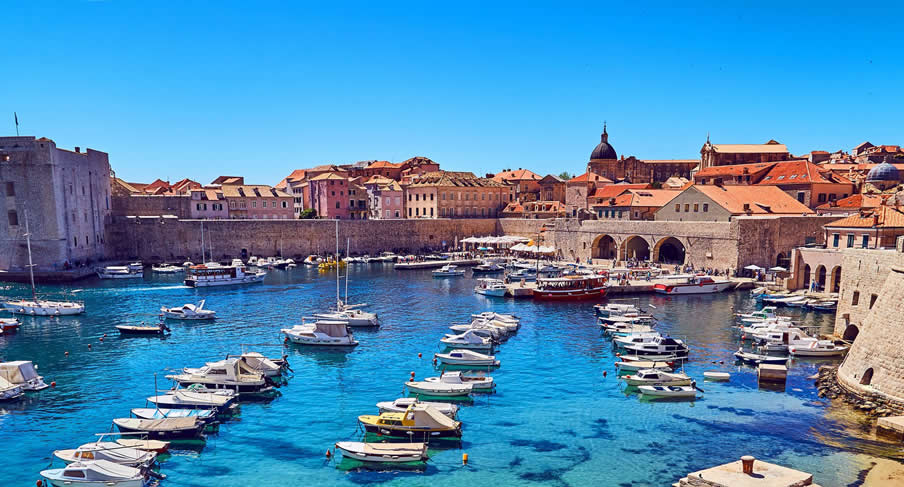 DBVC01
Welcome to
Dubrovnik Downtown
See Our Fleet
NÜ Car Rentals Croatia - Dubrovnik Downtown
The best way to get to the most beautiful and isolated towns and villages in Croatia is by car, and NÜ Car Rentals has great deals on car rental in Dubrovnik, Split, Zagreb and Zadar in Croatia.
Dubrovnik is a city in southern Croatia fronting the Adriatic Sea. It's known for its distinctive Old Town, encircled with massive stone walls completed in the 16th century. Its well-preserved buildings range from baroque St. Blaise Church to Renaissance Sponza Palace and Gothic Rector's Palace, now a history museum. Paved with limestone, the pedestrianized Stradun (or Placa) is lined with shops and restaurants.
Don't miss your chance to enjoy this beautiful and friendly country. Get great deals on European car rentals - Car Hire with NÜ Car Rentals Company - Rental Car Agency. Book your NÜ Car Rental today! NÜ Car Rentals has great rates, exclusive discounts, and the cheapest deals to fit any budget. Next time you're visiting Dubrovnik, Croatia, take an us for a ride, and find the perfect rental car.
NÜ Car Rentals has a locations at Dubrovnik, Split, Zagreb and Zadar Airports and downtown.
Working Hours
M-F 8:00 AM TO 8:00 PM,SAT 8:00 AM TO 8:00 PM,SUN 8:00 AM TO 8:00 PM
Address
ULICA IVA VOJNOVICA 11A, DUBROVNIK
Phone
385 20773988
RESERVATIONS & CUSTOMER SERVICE
EMAIL
RESERVATIONS@NUCARRENTALS.COM
TOLL FREE (US & CANADA)
877.535.7117
INTERNATIONAL
+1.210.201.0280
ARRIVAL & ROADSIDE ASSISTANCE CONTACT
385 20773988