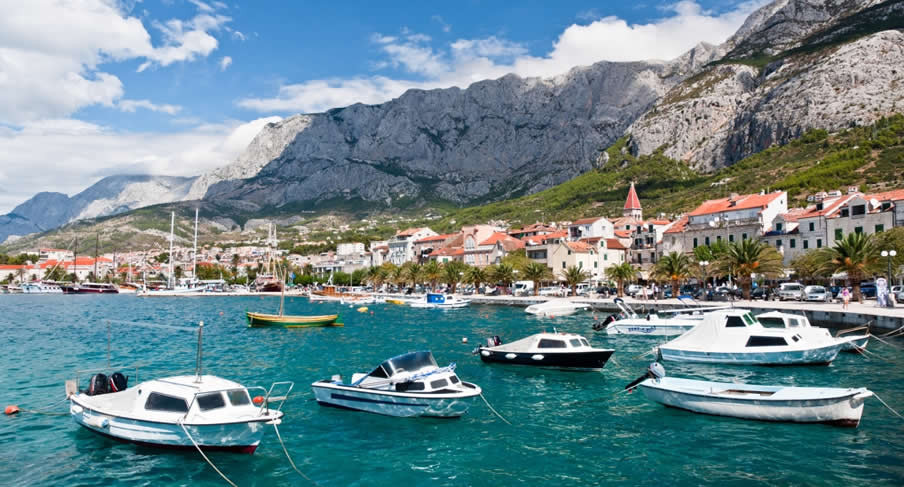 SPUC04
Welcome to
Makarska Downtown
NÜ Car Rentals Croatia - Makarska Downtown
The best way to get to the most beautiful and isolated towns and villages in Croatia is by car, and NÜ Car Rentals has great deals on car rental in Makarska
Makarska is a port town on Croatia's Dalmatian coast, known for its Makarska Riviera beaches, seafront promenade and nightlife. On a small bay between wooded headlands, the old town centers on Kačić Square. Ferries connect the port to nearby Brač island. To the east towers the rugged Mt. Biokovo, a nature reserve home to golden eagles and Balkan chamois, with hairpin roads up to Sveti Jure's summit.
Don't miss your chance to enjoy this beautiful and friendly country. Get great deals on European car rentals - Car Hire with NÜ Car Rentals Company - Rental Car Agency. Book your NÜ Car Rental today! NÜ Car Rentals has great rates, exclusive discounts, and the cheapest deals to fit any budget. Next time you're visiting Makarska, Croatia, take an us for a ride, and find the perfect rental car.
NÜ Car Rentals has a locations at Dubrovnik, Split, Zagreb and Zadar Airports and downtown.
Working Hours
Address
,
Phone
RESERVATIONS & CUSTOMER SERVICE
TOLL FREE (US & CANADA)
877.535.7117
INTERNATIONAL
+1.210.201.0280
ARRIVAL & ROADSIDE ASSISTANCE CONTACT