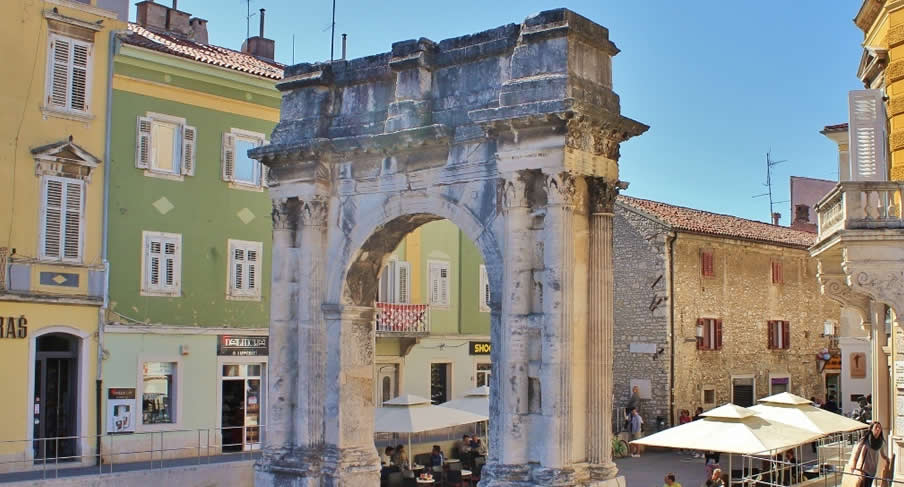 PUYC01
Welcome to
Pula Downtown
NÜ Car Rentals Croatia - Pula Downtown
The best way to get to the most beautiful and isolated towns and villages in Croatia is by car, and NÜ Car Rentals has great deals on car rental in Dubrovnik, Split, Zagreb and Zadar in Croatia.
Set beside the glittering Adriatic Sea, Pula is home to world-class festivals, fresh and affordable cuisine, and the most complete Roman colosseum in the world. The Temple of Augustus, in the city's old Forum, is impressive too. Bombed during the Second World War, it was painstakingly rebuilt and today houses the Pula Museum of Archaeology. Other Roman relics worth seeking out include the Arch of Sergius and an impressive mosaic floor, discovered by chance after the buildings near Chapel of St. Maria Formosa were destroyed during WWII..
Don't miss your chance to enjoy this beautiful and friendly country. Get great deals on European car rentals - Car Hire with NÜ Car Rentals Company - Rental Car Agency. Book your NÜ Car Rental today! NÜ Car Rentals has great rates, exclusive discounts, and the cheapest deals to fit any budget. Next time you're visiting Dubrovnik, Croatia, take an us for a ride, and find the perfect rental car.
NÜ Car Rentals has a locations at Dubrovnik, Pula, Split, Zagreb and Zadar Airports and downtown.
Working Hours
Address
,
Phone
RESERVATIONS & CUSTOMER SERVICE
TOLL FREE (US & CANADA)
877.535.7117
INTERNATIONAL
+1.210.201.0280
ARRIVAL & ROADSIDE ASSISTANCE CONTACT