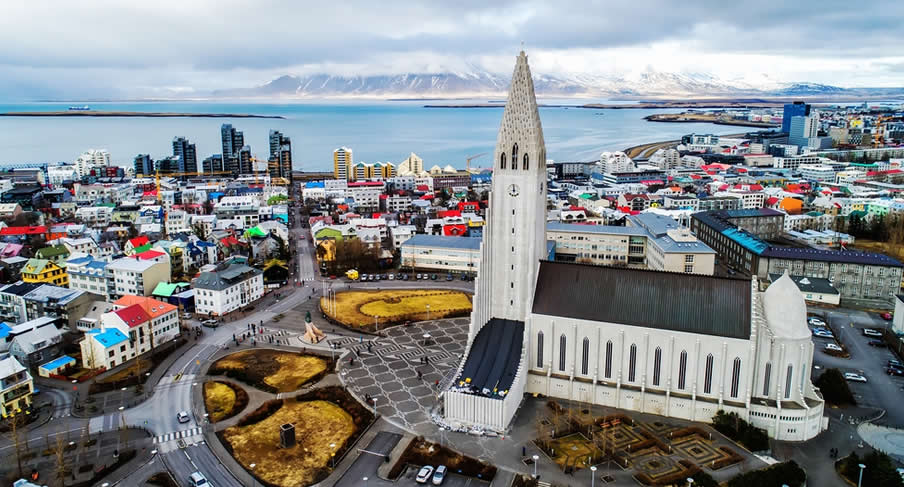 REK
Welcome to
Reykjavik (REK)
NÜ Car Rentals Iceland - Reykjavik
The best way to get to the most beautiful and isolated towns and villages in Iceland is by car, and NÜ Car Rentals has great deals on car rental in Reykjavik, Iceland.
Reykjavik, on the coast of Iceland, is the country's capital and largest city. It's home to the National and Saga museums, tracing Iceland's Viking history. The striking concrete Hallgrimskirkja church and rotating Perlan glass dome offer sweeping views of the sea and nearby hills. Exemplifying the island's volcanic activity is the geothermal Blue Lagoon spa, near the village of Grindavik.
Don't miss your chance to enjoy this nature filled country. Get great deals on Iceland car rentals - Car Hire with NÜ Car Rentals Company - Rental Car Agency. Book your NÜ Car Rental today! NÜ Car Rentals has great rates, exclusive discounts, and the cheapest deals to fit any budget. Next time you're visiting Reykjavik, Iceland, take an us for a ride, and find the perfect rental car.
NÜ Car Rentals has a location at Keflavik Airport and Reykjavik.
Working Hours
M-F 8:00 AM TO 5:00 PM,SAT 8:00 AM TO 5:00 PM,SUN 8:00 AM TO 5:00 PM
Address
HVERFISGATA 105, REYKJAVIK
Phone
003545115660
RESERVATIONS & CUSTOMER SERVICE
TOLL FREE (US & CANADA)
877.535.7117
INTERNATIONAL
+1.210.201.0280
ARRIVAL & ROADSIDE ASSISTANCE CONTACT
003545115660