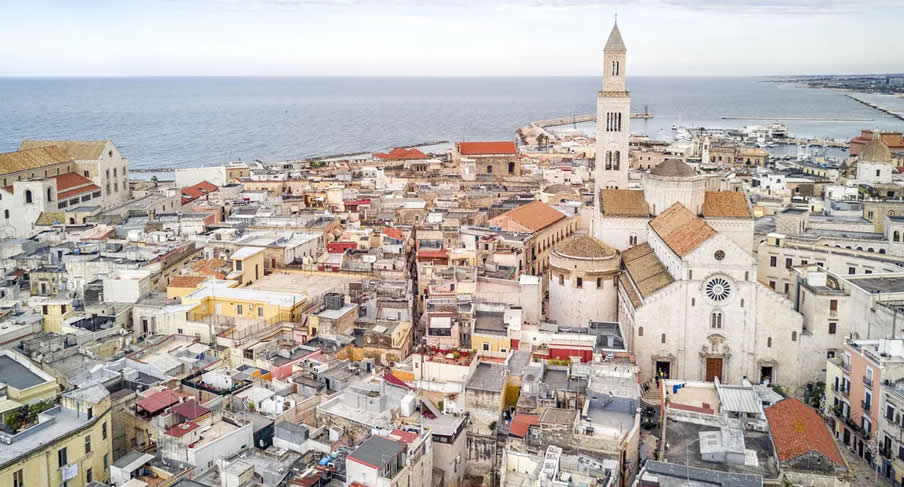 BRI
Welcome to
Bari Airport (BRI)
NÜ Car Rentals Italy - Bari Airport (BRI)
The best way to explore Italy is by rental car, and NÜ Car Rentals Company has great deals on car rentals in Bari, Italy.
Bari is a port city on the Adriatic Sea, and the capital of southern Italy's Puglia region. Its mazelike old town, Barivecchia, occupies a headland between 2 harbors. Surrounded by narrow streets, the 11th-century Basilica di San Nicola, a key pilgrimage site, holds some of St. Nicholas' remains. To the south, the Murat quarter has stately 19th-century architecture, a promenade and pedestrianized shopping areas.
NÜ Car Rentals has great rates, exclusive discounts, and the cheapest deals to fit any budget. Get great deals and Discounts on Bari car rentals with NÜ Car Rentals Agency. Book your Italy NÜ Car Rental today!
Working Hours
M-F 8:00 AM TO 11:00 PM,SAT 8:00 AM TO 11:00 PM,SUN 8:00 AM TO 11:00 PM
Address
VIALE ENZO FERRARI, BARI, PUGLIA
Phone
3455683325
RESERVATIONS & CUSTOMER SERVICE
TOLL FREE (US & CANADA)
877.535.7117
INTERNATIONAL
+1.210.201.0280
ARRIVAL & ROADSIDE ASSISTANCE CONTACT
3455683325