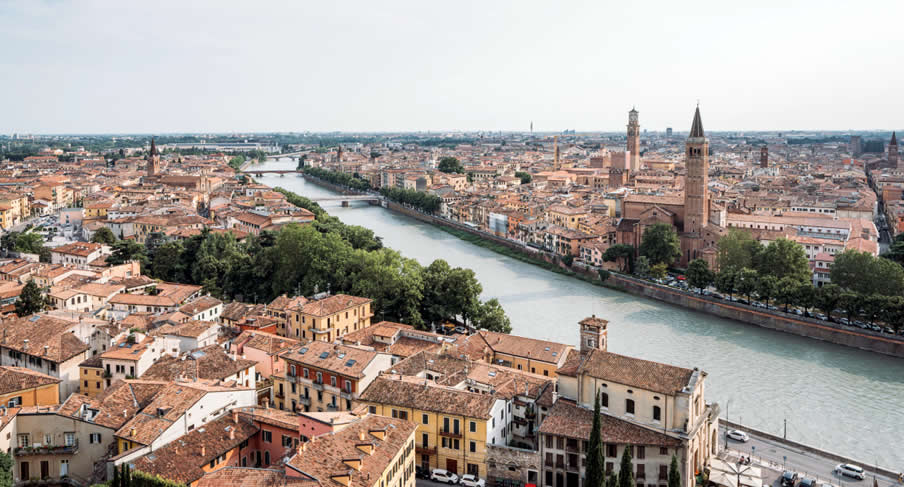 VRN
Welcome to
Verona Airport (VRN)
NÜ Car Rentals Italy - Verona Catullo Airport (VRN)
The best way to explore Italy is by rental car, and NÜ Car Rentals Company has great deals on car rentals in Verona, Italy.
Verona is a city in northern Italy's Veneto region, with a medieval old town built between the meandering Adige River. It's famous for being the setting of Shakespeare's "Romeo and Juliet." A 14th-century residence with a tiny balcony overlooking a courtyard is said be "Juliet's House." The Verona Arena is a huge 1st-century Roman amphitheater, which currently hosts concerts and large-scale opera performances.
NÜ Car Rentals has great rates, exclusive discounts, and the cheapest deals to fit any budget. Get great deals and Discounts on Verona Italy car rentals with NÜ Car Rentals Agency. Book your Italy NÜ Car Rental today!
Working Hours
M-F 8:00 AM TO 10:00 PM,SAT 8:00 AM TO 10:00 PM,SUN 8:00 AM TO 10:00 PM
Address
VERONA VALERIO CATULLO A/P, VERONA
Phone
39 3423818581
RESERVATIONS & CUSTOMER SERVICE
TOLL FREE (US & CANADA)
877.535.7117
INTERNATIONAL
+1.210.201.0280
ARRIVAL & ROADSIDE ASSISTANCE CONTACT
39 3423818581