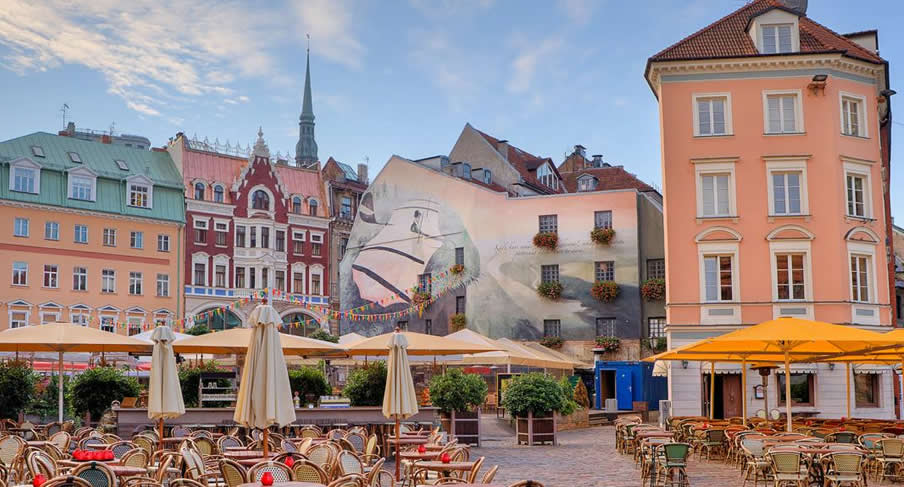 RIXC01
Welcome to
Riga Downtown
NÜ Car Rentals Latvia - Riga Downtown
The best way to get to the most beautiful and isolated towns and villages in Latvia is by car, and NÜ Car Rentals has great deals on car rental in Latvia. From big city sophistication to heartfelt country hospitality, Latvia has a warm welcome for every visitor. Discover ancient castles, wander through stunning valleys or laze on miles of beaches in this Baltic gem.
Riga, Latvia's capital, is set on the Baltic Sea at the mouth of the River Daugava. It's considered a cultural center and is home to many museums and concert halls. The city is also known for its wooden buildings, art nouveau architecture and medieval Old Town. The pedestrian-only Old Town has many shops and restaurants and is home to busy Livu Square, with bars and nightclubs.
Don't miss your chance to enjoy this historic city. Get great deals on Riga, Latvia car rentals with NÜ Car Rentals. Book your NÜ Car Rental today! NÜ Car Rentals has great rates, exclusive discounts, and the cheapest deals to fit any budget.
Working Hours
M-F 9:00 AM TO 6:00 PM,SAT 10:00 AM TO 6:00 PM,SUN 10:00 AM TO 6:00 PM
Address
13.JANVARA STR. 19, RIGA
Phone
0037167207710
RESERVATIONS & CUSTOMER SERVICE
TOLL FREE (US & CANADA)
877.535.7117
INTERNATIONAL
+1.210.201.0280
ARRIVAL & ROADSIDE ASSISTANCE CONTACT
0037167207710