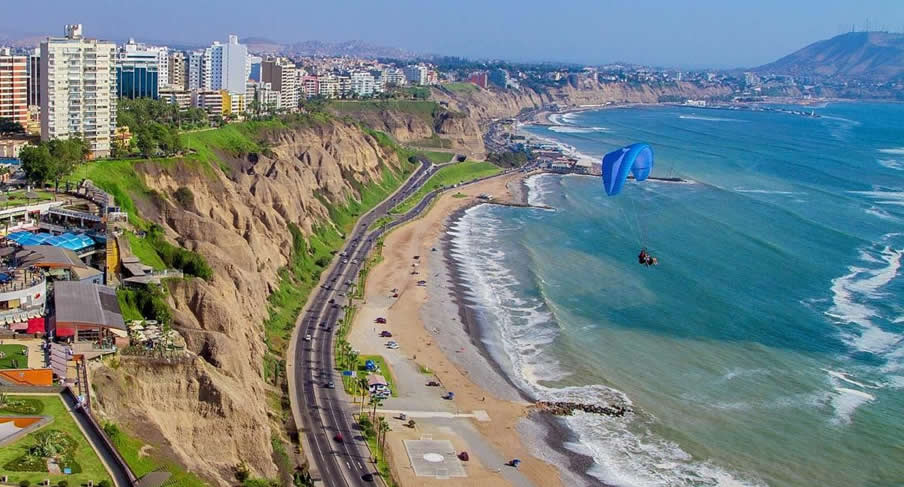 LIM
Welcome to
Lima Airport (LIM)
NÜ Car Rentals Lima International Airport, Peru
Next time you're in South America, go with NÜ Car Rentals. Car rental in Lima is easy, cheap, and hassle free with NÜ Car Rentals. OurLima rental car will get you to the many places, restaurants, bars, and cultural attractions that Lima has to offer.
Best known for Lima Canal, Lima has many more sights to offer, such as Peru Viejo, the colonial city founded by Spanish conquistador Pedrarias Delia in 1519 that is now a UNESCO World Heritage Site.
Peru is a country in South America that's home to a section of Amazon rainforest and Machu Picchu, an ancient Incan city set high in the Andes mountains. The area surrounding Machu Picchu, including the Sacred Valley, the Inca Trail and the lively city of Cusco, is also rich in Incan sites as well as hiking, rafting and mountain-biking opportunities.
With a hassle free rental car from NÜ Car Rentals, car rental in Lima is easy. Experience all this beautiful country has to offer with a great deal on a Lima car rental. Check our rates and get an NÜ Car Rental in Lima.
Working Hours
M-F 12:00 AM TO 11:59 PM,SAT 12:00 AM TO 11:59 PM,SUN 12:00 AM TO 11:59 PM
Address
AV COSTANERA 1380, SAN MIGUEL, LIMA, PERU
Phone
51 1 578-7878
RESERVATIONS & CUSTOMER SERVICE
TOLL FREE (US & CANADA)
877.535.7117
INTERNATIONAL
+1.210.201.0280
ARRIVAL & ROADSIDE ASSISTANCE CONTACT
51 1 578-7878