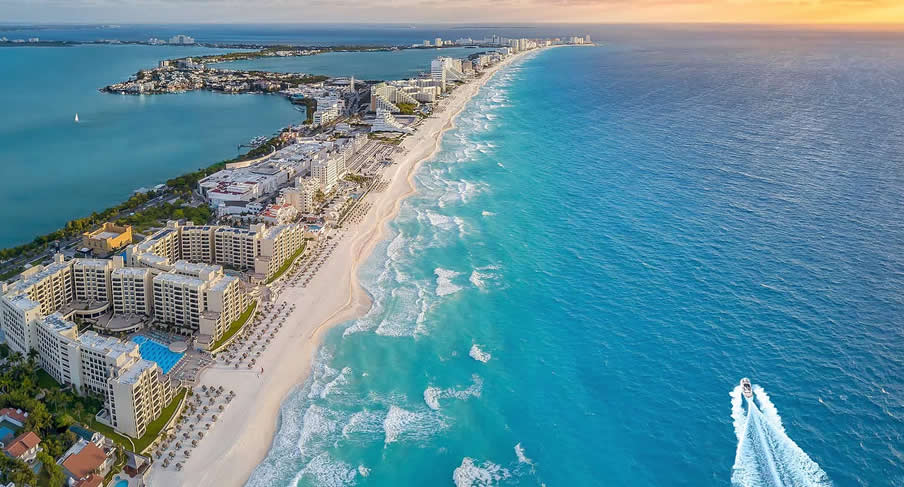 CUNC01
Welcome to
Cancun Downtown
See Our Fleet
NÜ Car Rentals Mexico - Cancun Downtown
Cancún, a Mexican city on the Yucatán Peninsula bordering the Caribbean Sea, is known for its beaches, numerous resorts and nightlife. It's composed of 2 distinct areas: the more traditional downtown area, El Centro, and Zona Hotelera, a long, beachfront strip of high-rise hotels, nightclubs, shops and restaurants. NU Car Rentals offers the best car rental deals in Cancun.
Cancun has something for everyone, regardless of the type of trip you want, be it a chill weekend or an adventurous experience, a budget vacation or an over the top splurge, rest assured you will find what you're looking for in this great beach destination, located in Mexico. While you are there pick up a budget rental car from NU Car Rentals in Los Cabos.
Next time you're visiting Mexico, take NÜ Car Rentals for a ride, for the perfect rental car in Cancun Downtown, Mexico.
Working Hours
M-F 8:30 AM TO 5:00 PM,SAT 8:30 AM TO 5:00 PM,SUN 8:30 AM TO 5:00 PM
Address
AV TULUM SM05 MZA01 LTE13 LOC2, CANCUN, QR
Phone
52 9982536112
RESERVATIONS & CUSTOMER SERVICE
EMAIL
RESERVATIONS@NUCARRENTALS.COM
TOLL FREE (US & CANADA)
877.535.7117
INTERNATIONAL
+1.210.201.0280
ARRIVAL & ROADSIDE ASSISTANCE CONTACT
52 9982536112