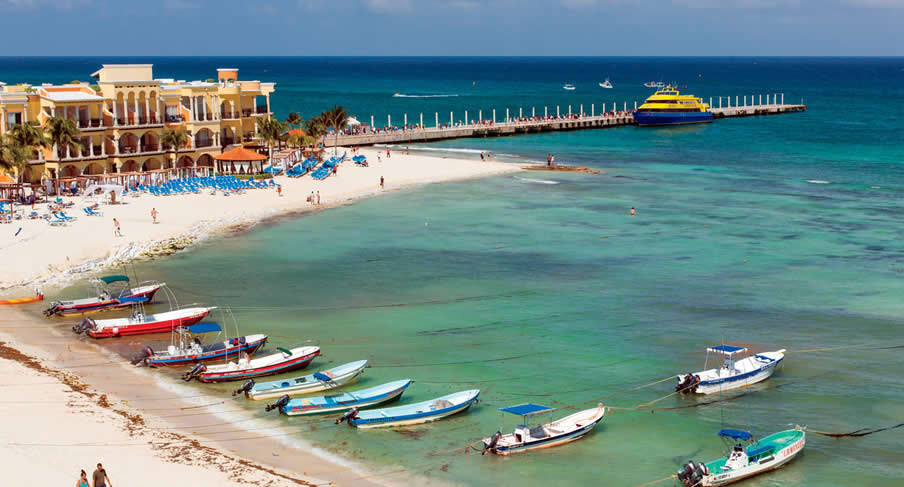 PCMC01
Welcome to
Playa Del Carmen Downtown
See Our Fleet
NÜ Car Rentals Mexico - Playa Del Carmen Downtown
Finding the right car rental in Mexico shouldn't be a hassle. NÜ Car Rentals makes it easy to get a Playa Del Carmen Mexico car rental. Mexico is sunny and warm and waiting for you. NÜ Car Rentals has great rates, exclusive discounts, and the cheapest deals to fit any budget. Get an NÜ Car Rentals rental car today in Playa Del Carmen and get going! NÜ Car Rentals has many rental car choices in Playa Del Carmen, Mexico.
Playa del Carmen is a coastal resort town in Mexico, along the Yucatán Peninsula's Riviera Maya strip of Caribbean shoreline. In the state of Quintana Roo, it's known for its palm-lined beaches and coral reefs. Its Quinta Avenida pedestrian thoroughfare runs parallel to the beach, with blocks of shops, restaurants and nightspots ranging from laid-back bars to dance clubs.
Next time you're visiting Mexico, take NÜ Car Rentals for a ride, for the perfect rental car in Playa Del Carmen, Mexico.
Working Hours
M-F 7:00 AM TO 6:30 PM,SAT 7:00 AM TO 6:30 PM,SUN 7:00 AM TO 6:30 PM
Address
LOCAL 24, MANZANA 81 LOTE 1, PLAYA DEL CARMEN, QR
Phone
52 9982536112
RESERVATIONS & CUSTOMER SERVICE
EMAIL
RESERVATIONS@NUCARRENTALS.COM
TOLL FREE (US & CANADA)
877.535.7117
INTERNATIONAL
+1.210.201.0280
ARRIVAL & ROADSIDE ASSISTANCE CONTACT
52 9982536112