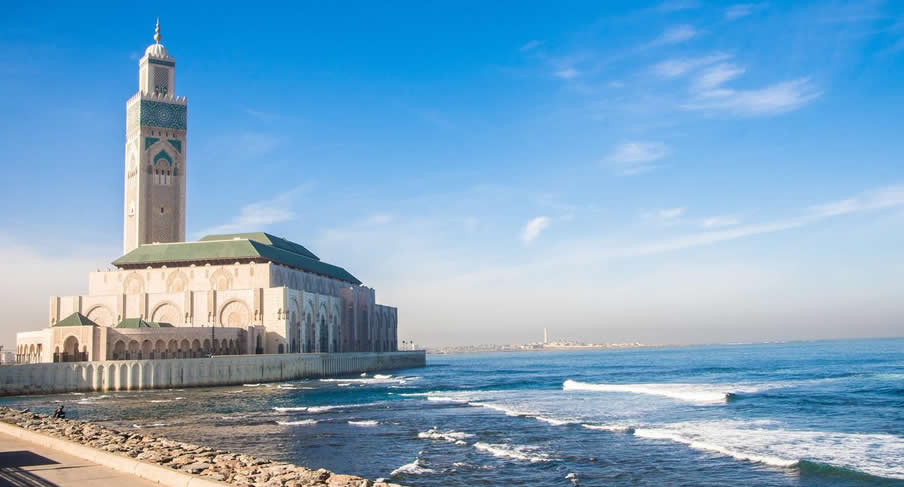 CMN
Welcome to
Casablanca Airport (CMN)
NÜ Car Rentals Morocco - Casablanca Airport
Next time you're in North Africa, go with NÜ Car Rentals. Car rental in Morocco is easy, cheap, and hassle free with NÜ Car Rentals. Our Morocco Casablanca Airport rental car will get you to the many beaches, restaurants, bars, and cultural attractions that Morocco has to offer. Rentals Cars from Casablanca and Casablanca NÜ Car Rentals locations.
Morocco, a North African country bordering the Atlantic Ocean and Mediterranean Sea, is distinguished by its Berber, Arabian and European cultural influences.
Casablanca is a port city and commercial hub in western Morocco, fronting the Atlantic Ocean. The city's French colonial legacy is seen in its downtown Mauresque architecture, a blend of Moorish style and European art deco. Standing partly over the water, the enormous Hassan II Mosque, completed in 1993, has a 210m minaret topped with lasers directed toward Mecca.
Rental cars available from NÜ Car Rentals in both Casablanca Airport and Rabat Airport.
Get your NÜ Car Rentals ticket to Morocco today!
Working Hours
M-F 8:00 AM TO 10:00 PM,SAT 8:00 AM TO 10:00 PM,SUN 8:00 AM TO 10:00 PM
Address
CASABLANCA AIRPORT-MEET/GREET, CASABLANCA
Phone
212 6605 41122
RESERVATIONS & CUSTOMER SERVICE
TOLL FREE (US & CANADA)
877.535.7117
INTERNATIONAL
+1.210.201.0280
ARRIVAL & ROADSIDE ASSISTANCE CONTACT
212 6605 41122