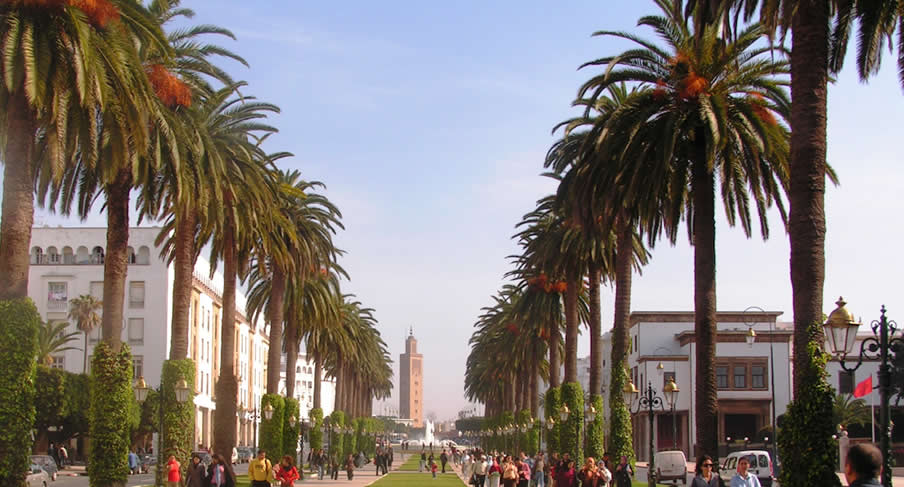 RBAC01
Welcome to
Rabat Downtown
NÜ Car Rentals Morocco - Rabat Airport
Next time you're in North Africa, go with NÜ Car Rentals. Car rental in Morocco is easy, cheap, and hassle free with NÜ Car Rentals. Our Morocco Rabat Airport rental car will get you to the many beaches, restaurants, bars, and cultural attractions that Morocco has to offer. Rentals Cars from Casablanca and Rabat NÜ Car Rentals locations.
Morocco, a North African country bordering the Atlantic Ocean and Mediterranean Sea, is distinguished by its Berber, Arabian and European cultural influences.
Morocco's coastal capital since 1912, Rabat has just over a million people. Modern and even reserved by Moroccan standards, the city also has many fascinating historic sites, including the picturesque Kasbah of the Udayas, built in the mid-12th century. The unique Hassan Tower, begun at the end of the 12th century, was meant to have the world's largest minaret, but was never completed. Just opposite the tower lies the 20th-century Mausoleum of Mohammed V, another of the city's main attractions
Rental cars available from NÜ Car Rentals in both Casablanca Airport and Rabat Airport and city center.
Get your NÜ Car Rentals ticket to Morocco today!
Working Hours
M-F 9:00 AM TO 7:00 PM,SAT 9:00 AM TO 7:00 PM,SUN 9:00 AM TO 7:00 PM
Address
BLDG. N72 OKBA STREET N1, RABAT
Phone
212 6605 41122
RESERVATIONS & CUSTOMER SERVICE
TOLL FREE (US & CANADA)
877.535.7117
INTERNATIONAL
+1.210.201.0280
ARRIVAL & ROADSIDE ASSISTANCE CONTACT
212 6605 41122