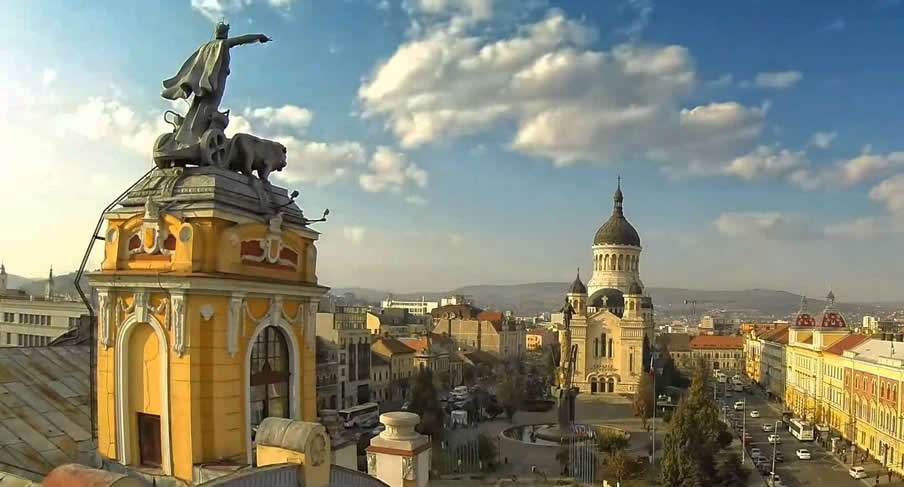 CLJ
Welcome to
Cluj-Napoca Airport (CLJ)
See Our Fleet
NÜ Car Rentals Romania - Cluj-Napoca Airport
Next visit to Romania, go with NÜ Car Rentals. Car rental in Romania is easy, cheap, and hassle free with NÜ Car Rentals. We service Cluj-Napoca Airport.
Cluj-Napoca, a city in northwestern Romania, is the unofficial capital of the Transylvania region. It's home to universities, vibrant nightlife and landmarks dating to Saxon and Hungarian rule. Surrounding its central square, Piața Unirii, is the Gothic-style St. Michael's Church and the dramatic Matthias Corvinus Statue of the 15th-century king. The baroque-era Bánffy Palace is now a museum showcasing Romanian art.
Get a Cluj-Napoca Airport car rental and see all the sites in Romania. Make your dream vacation complete today with a Romania car rental from NÜ Car Rentals, and hit the road!
Get your NÜ Car Rentals ticket to Eastern Europe today!
Working Hours
M-F 8:00 AM TO 8:00 PM,SAT 9:00 AM TO 1:00 PM,SUN 9:00 AM TO 1:00 PM
Address
CLUJ-NAPOCA AIRPORT, CLUJ
Phone
0040 747 134901
RESERVATIONS & CUSTOMER SERVICE
EMAIL
RESERVATIONS@NUCARRENTALS.COM
TOLL FREE (US & CANADA)
877.535.7117
INTERNATIONAL
+1.210.201.0280
ARRIVAL & ROADSIDE ASSISTANCE CONTACT
0040 747 134901