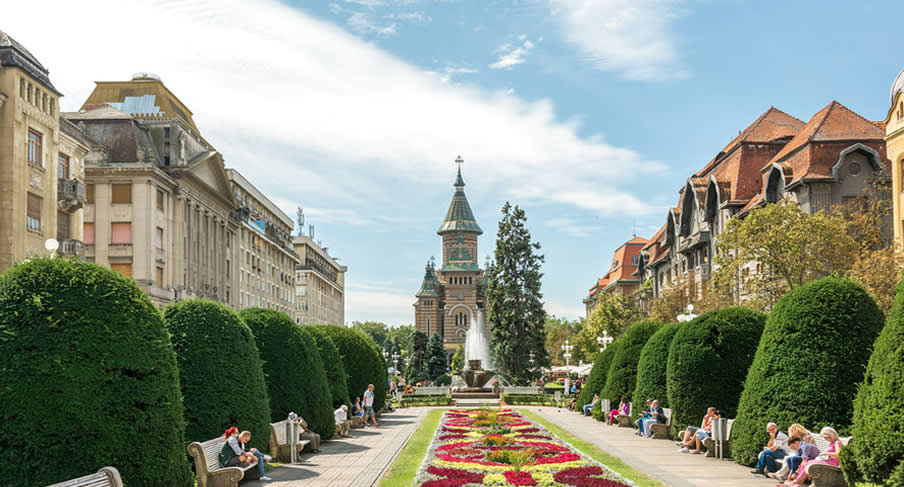 TSR
Welcome to
Timișoara (TSR)
NÜ Car Rentals Romania - Timișoara Airport
Next visit to Romania, go with NÜ Car Rentals. Car rental in Romania is easy, cheap, and hassle free with NÜ Car Rentals. We service Timișoara Airport.
Timișoara is a city in western Romania, known for Secessionist architecture. The central square, Piața Victoriei, is surrounded by baroque buildings and the Metropolitan Orthodox Cathedral, with its mosaic-patterned roof tiles and icon gallery. Nearby is the Habsburg-era square Piața Unirii and the Memorial Museum of the 1989 Revolution. The museum houses uniforms, documents and a film on the Ceaușescu dictatorship.
Get a Timișoara Airport car rental and see all the sites in Romania. Make your dream vacation complete today with a Timișoara car rental from NÜ Car Rentals, and hit the road!
Get your NÜ Car Rentals ticket to Eastern Europe today!
Working Hours
M-F 9:00 AM TO 7:00 PM,SAT 9:00 AM TO 1:00 PM,SUN 9:00 AM TO 1:00 PM
Address
STRADA AEROPORTULUI, GHIRODA, TIMISOARA
Phone
0040745772221
RESERVATIONS & CUSTOMER SERVICE
TOLL FREE (US & CANADA)
877.535.7117
INTERNATIONAL
+1.210.201.0280
ARRIVAL & ROADSIDE ASSISTANCE CONTACT
0040745772221