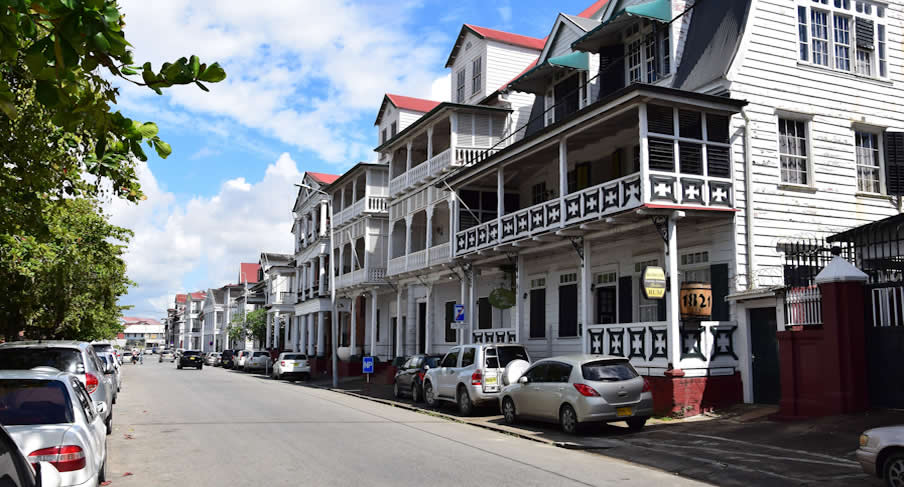 PBMC01
Welcome to
Paramaribo City
NÜ Car Rentals Suriname - Paramaribo Downtown
Next visit to Suriname, go with NÜ Car Rentals. Car rental in Paramaribo is easy, cheap, and hassle free with NÜ Car Rentals. With 20 years experience, our Suriname rental car, Paramaribo rental SUVs or Suriname rental van will get you to the many mountains, rain forests and cultural attractions that Suriname has to offer.
Paramaribo is the capital city of Suriname on the banks of the Suriname River. It's known for ornate wooden Dutch colonial buildings in its center. On the banks of the river, the 17th-century Fort Zeelandia houses the Surinaams Museum, with exhibits on the region's history. Nearby, the wood-and-stone Presidential Palace faces Independence Square and is backed by the Garden of Palms, a public park.
Get a Paramaribo, Suriname car rental, and see all the sites, from beautiful rain forests to rugged mountain ranges. Make your dream vacation complete today with a Suriname car rental from NÜ Car Rentals, and hit the road!
Working Hours
M-F 8:00 AM TO 4:30 PM,SAT 8:00 AM TO 4:30 PM,SUN 8:00 AM TO 4:30 PM
Address
KWATTAWEG 264, PARAMARIBO
Phone
00 597465900
RESERVATIONS & CUSTOMER SERVICE
TOLL FREE (US & CANADA)
877.535.7117
INTERNATIONAL
+1.210.201.0280
ARRIVAL & ROADSIDE ASSISTANCE CONTACT
00 597465900