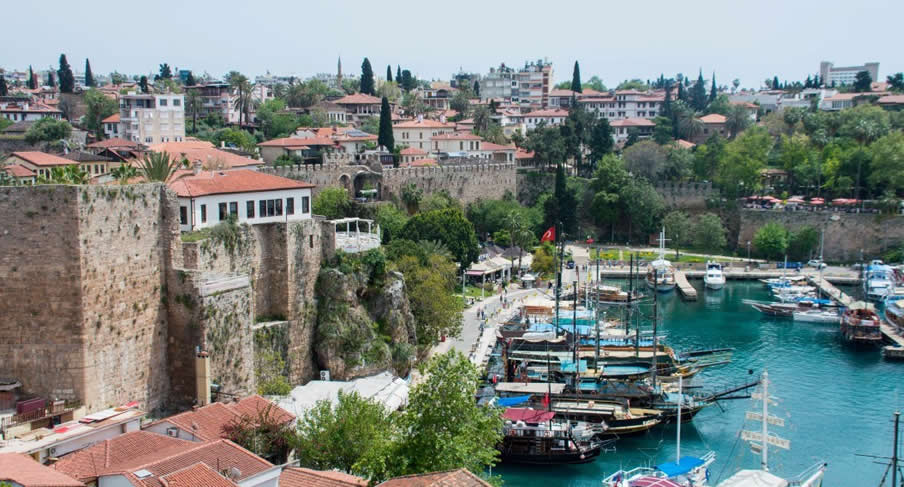 AYT
Welcome to
Antalya AP
NÜ Car Rentals Jordan - Antalya Airport
Discover Turkey, a country that occupies a unique geographic position, lying partly in Asia and partly in Europe. Reserve a rental car from NÜ Car Rental in Antalya.
Antalya is a Turkish resort city with a yacht-filled Old Harbor and beaches flanked by large hotels. It's a gateway to Turkey's southern Mediterranean region, known as the Turquoise Coast for its blue waters. Remnants remain from Antalya's time as a major Roman port. These include Hadrian's Gate, built to honor the Roman emperor's visit in 130 A.D and 2nd-century Hidirlik Tower, with harbor views.
Don't miss your opportunity to save on a cheap deal.
Get great deals on Turkey car rentals with NÜ Car Rentals. Get your NÜ Car Rental in Antalya today! NÜ Car Rentals has great rates, exclusive discounts, and the cheapest deals to fit any budget.
Working Hours
Address
,
Phone
RESERVATIONS & CUSTOMER SERVICE
TOLL FREE (US & CANADA)
877.535.7117
INTERNATIONAL
+1.210.201.0280
ARRIVAL & ROADSIDE ASSISTANCE CONTACT