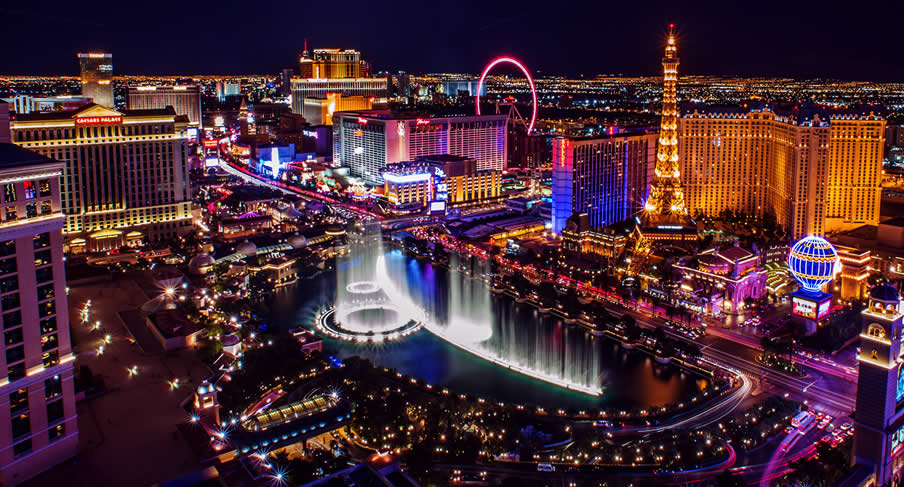 LAS
Welcome to
Las Vegas Airport (LAS)
See Our Fleet
NÜ Car Rentals Las Vegas International Airport - LAS. Proud recipients of the Discovercars.com Excellent Service Award
Next visit to Las Vegas, go with NÜ Car Rentals. Car rental in Las Vegas is easy, cheap, and hassle free with NÜ Car Rentals. With 20 years experience, our Las Vegas rental car, Las Vegas rental convertible or Las Vegas rental van will get you to the many casinos, restaurants, and cultural attractions that Las Vegas has to offer. We service Las Vegas international airport - LAS.
Las Vegas, in Nevada's Mojave Desert, is a resort town famed for its buzzing energy, 24-hour casinos and endless entertainment options. Its focal point is the Strip, just over 4 miles long and lined with elaborate theme hotels such as the pyramid-shaped Luxor and the Venetian, complete with Grand Canal; luxury resorts including the Bellagio, set behind iconic dancing fountains; and innumerable casinos.
Upon Arrival
Please Call our shuttle at 702-462-2664. Services provided by Coupe Car Rentals .
Working Hours
M-F 7:00 AM TO 6:00 PM,SAT 7:00 AM TO 6:00 PM,SUN 7:00 AM TO 6:00 PM
Address
7230 GILESPIE STREET, LAS VEGAS NV
Phone
702-462-2664
RESERVATIONS & CUSTOMER SERVICE
EMAIL
RESERVATIONS@NUCARRENTALS.COM
TOLL FREE (US & CANADA)
877.535.7117
INTERNATIONAL
+1.210.201.0280
ARRIVAL & ROADSIDE ASSISTANCE CONTACT
702-462-2664