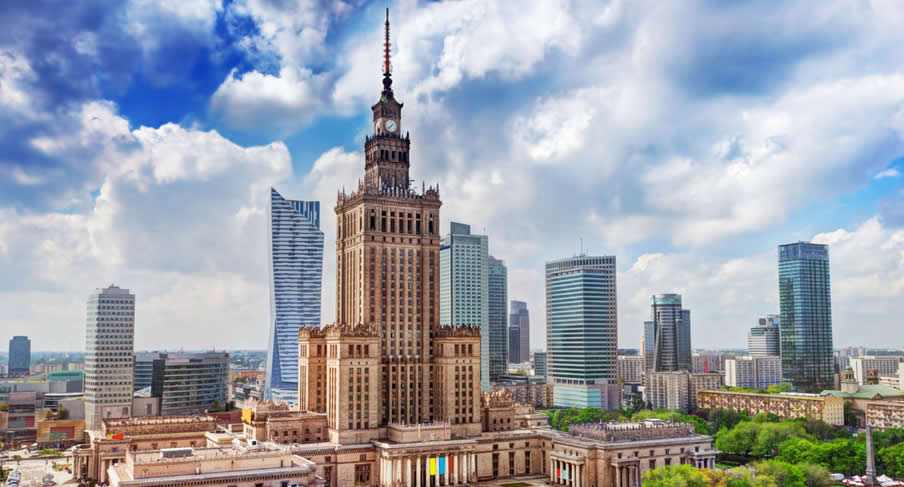 WAW
Welcome to
Warsaw Chopin Airport (WAW)
See Our Fleet
NÜ Car Rentals Warsaw Chopin International Airport in Poland (WAW)
The best way to get to the most beautiful and isolated towns and villages in Poland is by car, and NÜ Car Rentals has great deals on car rental in Warsaw.
Warsaw is a mixture of relaxing green spaces, historic sites and vivid modernity. Discover the charming Old Town, Wilanów Palace and amazing Lazienki Park, where you can watch free Chopin concerts every Sunday during the summer. Experience a few of the dozens of interactive museums, including the Warsaw Uprising Museum, the Museum of the History of Polish Jews and the Copernicus Science Centre. For exciting nightlife, visit the vibrant Vistula boulevards and upscale clubs.
Don't miss your chance to enjoy this beautiful and friendly country. Get great deals on European car rentals - Car Hire with NÜ Car Rentals Company - Rental Car Agency. Book your NÜ Car Rental today! NÜ Car Rentals has great rates, exclusive discounts, and the cheapest deals to fit any budget. Next time you're visiting Warsaw, Poland, take an us for a ride, and find the perfect rental car.
Working Hours
M-F 8:00 AM TO 8:00 PM,SAT 8:00 AM TO 8:00 PM,SUN 8:00 AM TO 8:00 PM
Address
CHOPIN INTL AIRPORT DEPARTURES, WARSAW
Phone
0048 662027112
RESERVATIONS & CUSTOMER SERVICE
EMAIL
RESERVATIONS@NUCARRENTALS.COM
TOLL FREE (US & CANADA)
877.535.7117
INTERNATIONAL
+1.210.201.0280
ARRIVAL & ROADSIDE ASSISTANCE CONTACT
0048 662027112